Vexias Internet Solutions is a Web Design company in the greater Edmonton area offering website design, creation, application programming and development, hosting and more – to clients locally, nationally, and around the world.
In addition to the greater Edmonton area, we also serve the local communities of St. Albert, Morinville, Fort Saskatchewan, Sherwood Park, Stony Plain, Spruce Grove, Beaumont, Devon, Leduc and Wetaskiwin.
Whether around the corner or around the world, Vexias can work with you to develop a plan to suit your requirements.  Our mission is to deliver to our clients first-class solutions at competitive prices while maintaining the highest level of customer service for each and every client.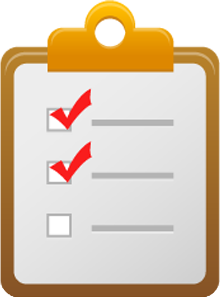 Many of our clients have sought out our services after having unfavorable experiences with service providers who believe in charging as much as possible for a one-time sale.  Other clients have come to us after being told (sometimes by more than one service provider) that their request is impossible to do… that it simply cannot be done.  We believe in providing solutions to meet your needs and your budget; if there is a solution available – we will find it!
At Vexias, every client is a preferred client, and we want you to be as successful as possible.  The world wide web has opened up an infinite number of ways to reach the public and with more people accessing the Internet every day – the possibilities are truly endless.  Reach millions of people and share your knowledge and ideas; your products and services; or anything else you can think of!
If you have a vision, and we can conceptualize it – it can be done.
Whether you need a simple three page informational website, or a complex multi-tiered website with multiple database driven applications running simultaneously, we can help.  No project is too small or too large.
Feel free to browse our website for more information.  Should you have any questions, please Contact Us.  A representative will be happy to follow up on your request and provide you with the information you need.  Be sure to check out our Frequently Asked Questions for answers to the most common inquiries we receive.
Ready To Get Started On Your Project?
Be sure to Contact Us and provide us with as much information as possible, so that we may prepare an accurate proposal and quotation for you free of charge, with no obligation.